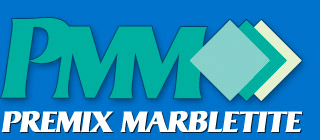 Our standard full pool and deck renovation package includes your choice of finish (ie: Diamond Brite, Pebble or Marquis) Spray Deck or Kool Deck, & Retile.
Additional Options & Services
Re-Marcite (Plaster)
Tile Replacement
Spillways / Sheer Decent
Coping Replacement
Uro Tile
Crack Repair
Brick Pavers
LED Lighting
Deck Replacement / Removal & Rebuild
Spray/Kool Deck
Deck/Patio Painting
Complete Filtration Rehabilitation
Expansion Joint Repair
Leak Detection
Heater / Chillers
Salt Chlorine Generating Systems
Screen Enclosures
Pump & Motor Replacement/Installation
Why Should You Choose Family Pools Inc.?
We are a family owned and operated company for over 20 years.
We only use the best quality materials.
Family Pools is fully licensed & insured (state, city, county), liability, worker's comp and pool popping insurance.
We are a member of the National Plaster Council.
We use only our own full time experienced crews.
Our staff will leave the surrounding area of your pool as clean as it was when we arrived.
When the job is complete, we will come back and do an initial fire up and leave explicit pool care instructions with you.
---
We install all of these products and services in the renovation and resurface of your backyard pool or commercial pool. If it's not listed, please ask.
Additional features offered include water feature, pool plaster including Wet-Edge ,Diamond Brite, Florida Gem, CLI, Pebble and Marquis by Premix Marbletite, handicap lifts installed, steps can be handicap modified, sun shelf added, conversation pits, spas and hot tubs, pool depths can be changed, pools walls can be moved, new tile installed, new lights installed, pool equipment updated, pool heater installed, diving boards removed , handrails added, marble deck pavers and coping installed, brick pavers over existing deck and coping, Kool deck, spray deck, texture deck, tuff deck, uro-tile, Your options are endless. Please call or e-mail us with questions or requests for free estimates. Our finance application is located in our contact page.