Pool construction is not just a complicated and laborious task, it can be dangerous for even the most experienced DIYer to build a swimming pool.
Here at Family Pool Inc, we pay attention to every detail, during every phase of your project, and are always willing to answer any questions or concerns you may have.  It is our intention to build a life-long relationship with every client, no matter how big or small the project is.
At Family Pools, we consider all aspects of your pool before we start the project.  This includes your pools shape, size, and layout, as well as your patio and landscape design.  We will help you decide on accessories such as lighting, fountains, waterfalls, coping, or even an attached pool spa. We always take care of these items at the beginning so it is lot less costly than adding them once the pool is built.
We specialize in the swimming pool business. Let us plan and build your pool so you can enjoy it when its done.
Pricing Your Swimming Pool
The cost of your new swimming pool will depend on certain factors:
Design and Shape of the Pool
Construction Materials to build the Pool
Time/Duration involved to build
Equipment Rental for excavation
Pool Features and accessories
Permits and Licenses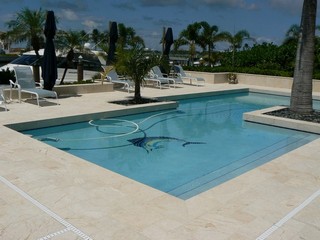 Things to consider when planning your pool
Do you want to add sod or can you wait for seed to grow?
Do you want to upgrade your pool pump to a variable speed pump?
Is there access for machinery to get into the area??
Will you want to add new landscaping around your beautiful custom pool?
Will you need accessories such as pool covers, decks, cleaners, t slides, etc.
And most importantly, How many people will you invite to the pool party?
Contact Family Pools today and let's get started!  We'll help you plan and visualize your pool using our computerized drawing of the entire swimming pool area. We will answer all your questions and make sure when you throw that party, your pool will look spectacular.